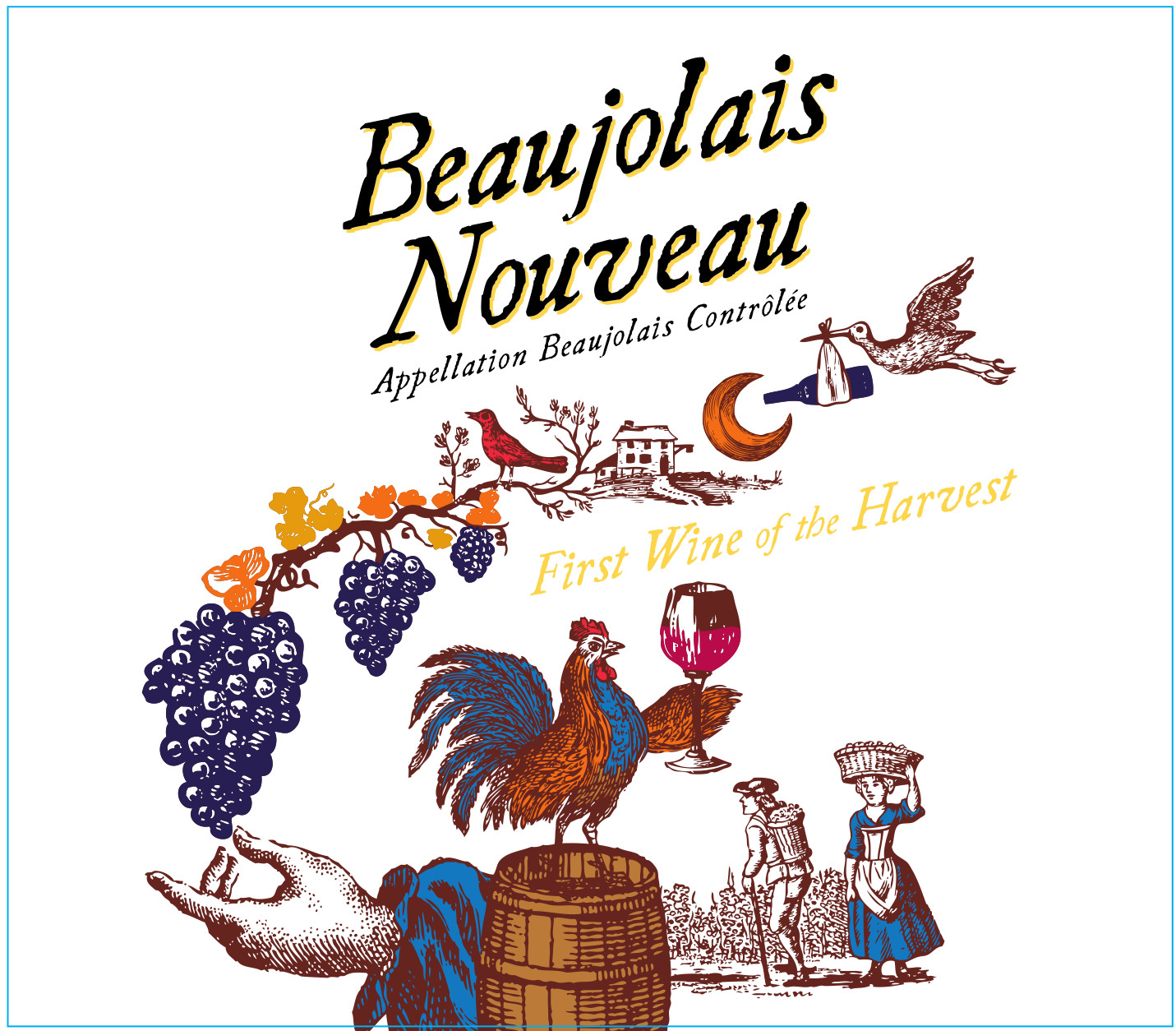 Holiday time always makes me turn a little more toward Beaujolais. If you follow such things, you get that little pre-Thanksgiving kick of the Beaujolais Nouveau release. It happens on the third Thursday of November, giving a one-week window before tastes move on to other delights.
The wine ends up on millions of Thanksgiving tables each year in the U.S., not to mention being the drink of choice in French cafés toward the end of each year.
Beaujolais Nouveau is a young wine, made from Gamay grapes and meant to be consumed while young. To be blunt, it's not getting any better in the bottle. BN is usually a dull but drinkable wine that I often find quite grapey, but others seem to revel in its simplicity. Personally, I don't see the need to rush the wine out the door immediately after harvest, but I understand. It started as a marketing ploy, and lives on as that today.
The better choices are the wines from the crus of Beaujolais, the ten villages that all offer their own separate and distinct terroirs. They don't cost much more than BN, but the difference is like night and day. There was a Brandlive online tasting event recently which featured
Franck Duboeuf
and
Steve Kreps Sr
. of
Quintessential Wines
, the exclusive US importer of
Les Vins Georges Duboeuf
.
Charles Communications
founder
Kimberly Charles
moderated.
@WineHarlots
summed up the difference between BN and cru Beaujolais nicely during the Twitter tasting: "Beaujolais Nouveau for a day. Cru Beaujolais for a lifetime."
The wines tasted will be written up here in future posts. The record of the live stream may still be here, if you'd like to watch and listen. http://cca.yourbrandlive.com/c/georgesduboeuf
Wines:
2016 Beaujolais Nouveau (SRP $11.99)
2015 Beaujolais-Villages (SRP $12.99)
2015 Domaine La Madone Fleurie (SRP $19.99)
2015 Morgon Jean-Ernest Descombes (SRP $21.99)
Follow Randy Fuller on Twitter