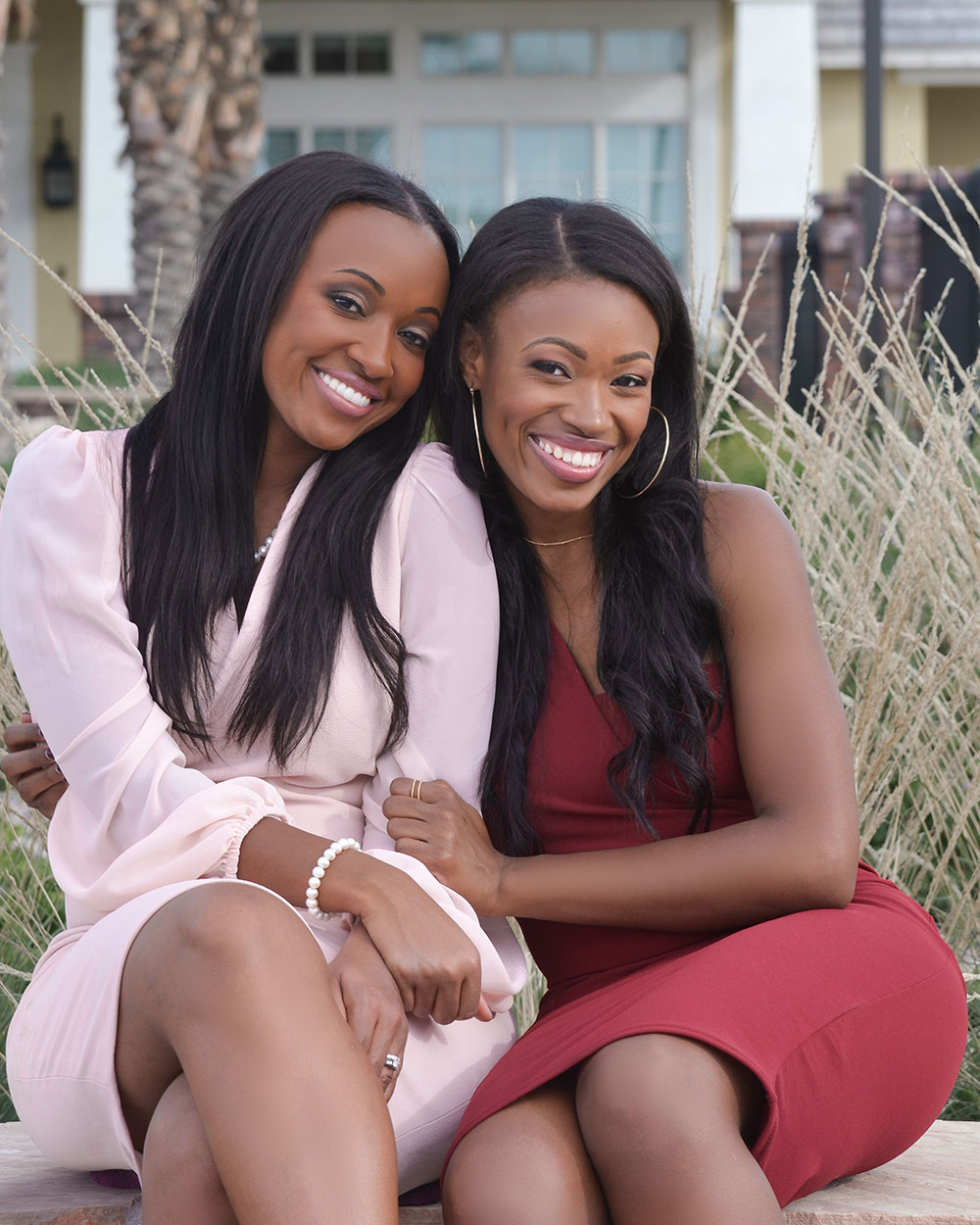 Two young sisters are promoting their wine tasting business from New York City and Arizona. The travel is all virtual now, of course, due to the pandemic. Tours are conducted on Zoom, a firm which has grown exponentially in recognition since we've all been shut in. Their company,
Wine Spencer
, is named for their father, grandfather and great-grandfather, all wine lovers, all named Spencer.
The tale of the two sisters is a fairly straightforward one, even ordinary, until you look a little closer.
Shaunna
and
Shayla Smith
are black. In the wine world, that makes them even more of a minority than in their real lives.
Hardly a week goes by that I don't find an article on race in wine, from discrimination in the tasting room to the dearth of Black-owned wineries to well-intentioned suppositions on what kind of wines are enjoyed most by people of color. Black people are noticeably absent from most published pictures of wine tasting groups, even in California.
The Smiths are changing that attitude with an array of virtual wine tours, including one of Black-owned wineries. Shayla, Wine Spencer's co-founder and Chief Wine-Pairing Officer, says, "Our Black-owned wineries tasting experience is just one way we are trying to offer a new perspective while honoring our own heritage." She adds that she and Shaunna "wanted to offer something new while staying relevant and addressing what is happening in our society right now." Shaunna, by the way, is Wine Spencer's co-founder and Chief Wine Taster. The pair also offer tasting experiences on Wine 101, rosés, bubbles and South African wine.
While trying to make wine tasting less intimidating, the sisters redefine what wine means and give it a contemporary significance, especially among minority communities, diverse ethnicities, and cultures that have not traditionally been catered to within the wine industry.
Shaunna says, "While nothing can replace an in-person face to face experience, we are pivoting during this time to provide fun and inclusive programs for wine lovers of all levels, and backgrounds." Wine Spencer will also be giving back to their communities by donating a portion of the proceeds from each tasting to causes close to them, like BET and the United Way organizations.
Follow Randy Fuller on Twitter